The Middle Eastern cuisine is multifaceted: warming and mildly spiced, with here and there an unexpected bite or tang. Perfect for those who love their veggies, the Middle Eastern cuisine is all about fresh vegetables.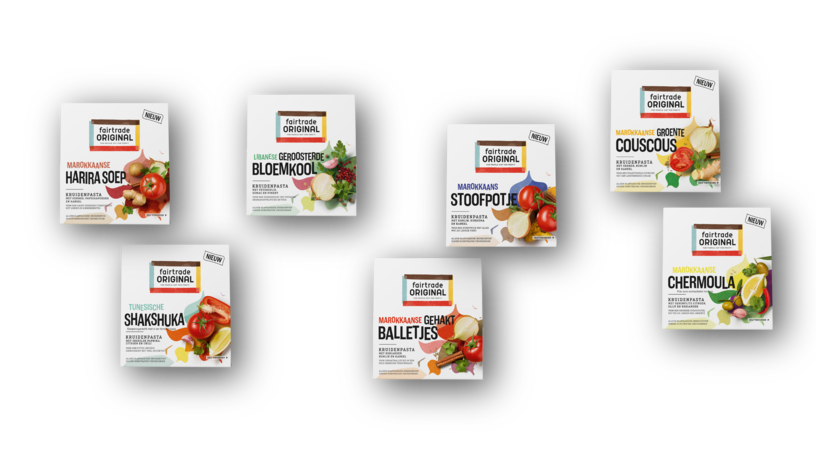 In Middle-Eastern dishes, vegetables take centre stage, pulses frequently play supporting roles and herbs and spices are indispensable props. Flavouring comes from coriander, parsley, cinnamon, cumin, sumac and the famous spice mix ras el hanout. Other condiments include preserved lemon and pomegranate molasses, which adds a tangy-sweet touch.
Our Middle Eastern product range
The seven Fairtrade Original spice pastes simplify Middle Eastern cooking at home. Tunisian shakshuka, Moroccan meatballs, Lebanese roasted cauliflower, Maroccan harira soup, Moroccan vegetable couscous and Moroccan stew are now within reach of all home cooks. Our Middle Eastern spice pastes are 100% plant based and do not contain any artificial additives.
Additional information
You find our Middle Eastern products in stores and supermarkets in the Netherlands and Belgium. Do you like additional information or are you interested to stock our Middle Eastern products?
Please get in touch with us
.