For our Thai products we work together with The Sisaket Fairtrade Farmer Group in Thailand. The Sisaket Fairtrade Farmer Group is formed by approximately 38 small-scale farmers. Another twelve (prospective) members are waiting for Fairtrade certification so that they too can officially become part of Sisaket.
Local consultant Kookie and the spirited and entrepreneurial Sisaket members have been working together for years on our range of Asian products. The cooperative embraces the Fairtrade opportunities that have come their way through Fairtrade Original, local producer KRS Spicy Food and positive market developments.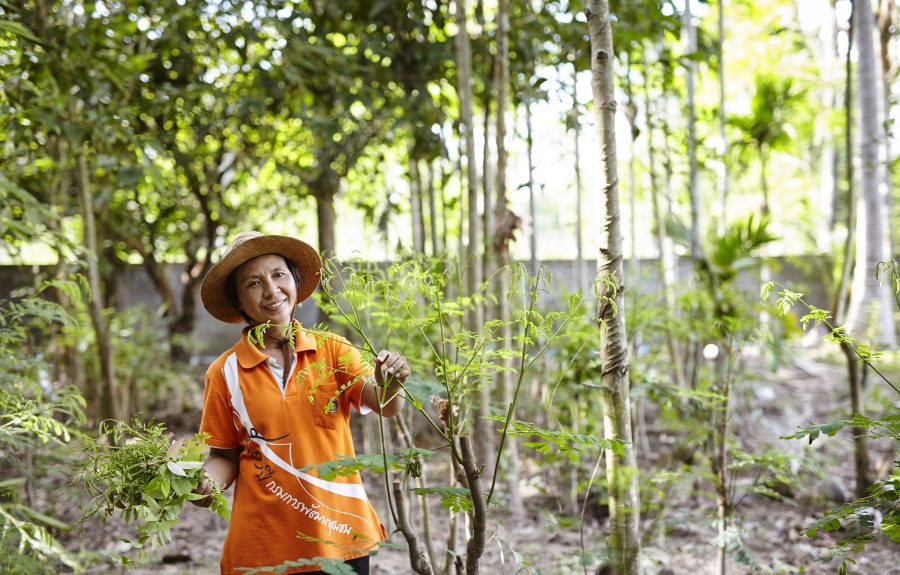 Our joint story begins in 2012, when the first Sisaket delivery was made to KRS Spicy Food. In the KRS facility near Bangkok, the green and red Fairtrade chillies were incorporated in our Thai product range. It didn't take long for lemon grass, spring onions, ginger, galangal and turmeric to follow. This increased not only the percentage of Fairtrade ingredients in our Thai curry pastes and stir-fry sauces but also the Fairtrade Premium that the farmers received.
The extra income covers the annual Fairtrade inspection and helps cover the costs of expanding the cooperative and improving farming methods. All the products in our Thai range are Fairtrade certified.